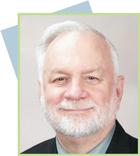 Charles
Appleby
PhD
Design Thinking and Innovation
Dr. Charles Appleby is the President of Appleby & Associates. He specializes in working with senior leadership teams as an executive coach, facilitator, consultant, and educator. His focus is helping leaders build great organizations—organizations where the systems, strategy, and culture allow people to achieve personal fulfillment and business results. His methods include action learning problem solving, design thinking, and leading change.
He has worked with senior leadership teams in government, non-profit, and commercial organizations. His clients include the following: John Hancock, Wells Fargo, Manulife Financial, Nielsen Microsoft, VeriSign, Exelon, Disney Studios, Rolls Royce, Booz Allen Hamilton, Discovery Communications, BAE Systems, comScore Networks, Northrop Grumman, British Airways, Midwest Express Airlines, and the Department of Energy.
He is an adjunct faculty member at the George Washington University where he teaches courses in Action Learning, organizational development, consulting skills, leadership, and change management. Dr. Appleby is a co-founder of Action Learning Source (ALS) and the World Institute for Action Learning (WIAL). He is a certified Master Action Learning Coach.
Dr. Appleby was an officer in the U.S. Navy for six years, serving on fast attack and missile submarines. He qualified as a Chief Engineer for Naval Nuclear Propulsion Systems. Later in his career, he served in senior leadership positions at Pacific-Sierra Research Corporation and Scitor Corporation.
He has a PhD (with Distinction) in International Relations from The Johns Hopkins University, School of Advanced International Studies, and is a keynote speaker on leadership, change management, and employee engagement.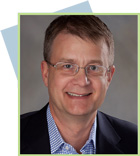 Charles
Jones
MA
Public
Sector
Charles Jones is an executive coach and leadership development consultant. He works primarily with public sector leaders and teams that wish to improve their individual and organizational performance. A 26 year veteran of the U.S. Intelligence Community, Charles held a variety of foreign field and U.S. based positions that served as a rich training ground for the principles of good leadership. When offered a chance to help train and develop the next generation of intelligence officers, Charles became interested in the art and practice of adult learning, including instructional design and course delivery. He continued his exploration in adult development by completing a Certificate in Leadership Coaching at Georgetown University. In his later years at the Central Intelligence Agency, he was responsible for a leadership development training program, in which he trained staff, designed and delivered his own courses, and coached a variety of individuals and teams, including teams engaged in solving complex problems using Action Learning.
Charles is an International Coach Federation (ICF) Professionally Certified Coach (PCC) and a World Institute of Action Learning (WIAL) Certified Action Learning Coach. His clients include the Department of Homeland Security, Environmental Protection Agency, Internal Revenue Service, Arlington County, VA, Department of the Navy, and Defense Information Systems Agency. He holds undergraduate and graduate degrees from Georgetown University.
Dr. Margaret Cary is a senior executive, physician, public speaker, educator, and executive coach with broad management experience in health care, information technology, regulation, and the media. She has held executive positions in healthcare organizations, a hospital emergency department, a medical device start-up, a healthcare communications company, and the Federal Government. She combines her understanding of the critical importance of effective communication, emotional intelligence, and leadership and management skills in employee productivity and workplace well-being with practical knowledge of how organizations work.
Dr. Cary holds faculty positions at Georgetown University School of Medicine, and the University of Colorado Denver Business School. She co-authored Telemedicine and Telehealth: Principles, Policies, Performance and Pitfalls, a seminal text in telehealth. Dr. Cary's clients value her honesty, insight, evidence-based approach, and skill at helping them recognize and build on their strengths to increase effectiveness in the workplace. As an experienced retreat facilitator and professional speaker, she has delivered more than 80 presentations and workshops on leadership and management, effective communication, emotional intelligence, coaching as a leadership style, building and managing effective teams, and Action Learning. She is a graduate of Georgetown University's Leadership Coaching Program and is a credentialed executive coach through the International Coach Federation (ICF).
Marcy Schwab has over 20 years of experience as a senior executive, management consultant, and leadership coach. She is a respected business executive who has earned a reputation for delivering significant results in complex organizations. Throughout her corporate career in financial services, she successfully managed large strategic projects from idea through successful execution, and has been coaching individuals as well as executives and leaders in large corporations and small businesses.
Marcy has a wide-range of experience in highly strategic line management roles, holding executive and officer-level positions at both Sallie Mae and Capital One. In her corporate capacity, she led strategy, product development, and marketing of groundbreaking businesses.
Marcy's primary work as a leadership coach focuses on helping individuals and teams enhance their leadership capabilities through customized, individualized programs with an emphasis on positive, authentic change.
Marcy is a credentialed coach through the International Coach Federation (ICF), and earned a certificate in Leadership Coaching from Georgetown University. She has an MBA from The Wharton School of Business.