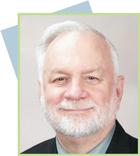 Charles
Appleby
PhD
Design Thinking and Innovation
Dr. Charles Appleby is the President of Appleby & Associates. He specializes in working with senior leadership teams as an executive coach, facilitator, consultant, and educator. His focus is helping leaders build great organizations—organizations where the systems, strategy, and culture allow people to achieve personal fulfillment and business results. His methods include action learning problem solving, design thinking, and leading change.
He has worked with senior leadership teams in government, non-profit, and commercial organizations. His clients include the following: John Hancock, Wells Fargo, Manulife Financial, Nielsen Microsoft, VeriSign, Exelon, Disney Studios, Rolls Royce, Booz Allen Hamilton, Discovery Communications, BAE Systems, comScore Networks, Northrop Grumman, British Airways, Midwest Express Airlines, and the Department of Energy.
He is an adjunct faculty member at the George Washington University where he teaches courses in Action Learning, organizational development, consulting skills, leadership, and change management. Dr. Appleby is a co-founder of Action Learning Source (ALS) and the World Institute for Action Learning (WIAL). He is a certified Master Action Learning Coach.
Dr. Appleby was an officer in the U.S. Navy for six years, serving on fast attack and missile submarines. He qualified as a Chief Engineer for Naval Nuclear Propulsion Systems. Later in his career, he served in senior leadership positions at Pacific-Sierra Research Corporation and Scitor Corporation.
He has a PhD (with Distinction) in International Relations from The Johns Hopkins University, School of Advanced International Studies, and is a keynote speaker on leadership, change management, and employee engagement.
Beatriz
Coningham
Ed.D.
Talent Management
& Organizational Development
Beatriz Coningham is a global executive in Talent Management and Organizational Development. She has worked in different countries in the Americas, Europe, Africa, Asia, and the Middle East. Her professional background includes entrepreneurship and leadership roles in non-profit organizations. Beatriz holds a doctoral degree in Human Resource Development from the George Washington University in Washington, DC, where she is also a member of the adjunct faculty.
Beatriz is also a Senior Certified Professional by the Society of Human Resource Management (SHRM). Her experience and education have allowed her to develop strong expertise in the full range of Talent Management disciplines such as talent acquisition, onboarding, compensation and benefits, employee relations, and talent development. She also brings facilitation, consulting, and collaboration skills, and a deep understanding of leadership, organizational learning, and change.
Having been part of fast-growth organizations, Beatriz has the ability to build and strengthen organizational functions by developing teams, leveraging technology, designing a productive and supportive organizational culture, increasing employee engagement, and developing talent and overall organizational effectiveness. Beatriz is highly skilled at working in multi-language, multi-culture environments, and preparing organizations for scaling up or going global. She is fluent in English and Portuguese, and is an intermediate speaker of Spanish.
Carl
Harshman
PhD
Performance
Assessments
Dr. Carl Harshman works with organizational leadership teams in the creation and implementation of integrated business strategies and culture. He is the founder of the Institute for Work Attitude & Motivation (iWAM), which is dedicated to education, research, and application of innovative tools for helping organizations, teams, and individuals improve performance. In 1972, he joined Saint Louis University to create the Office of Institutional Research. He later served as Director of Academic Planning. In 1975, he was appointed dean of a new and innovative undergraduate college for working adults, and served in that capacity for seven years during which time the college grew to over 1,000 students and established a national reputation for quality in nontraditional learning.
As he transitioned from the university to consulting, Dr. Harshman was involved in a series of national, innovative initiatives to help large corporations change their cultures through employee involvement and increased emphasis on the human dimension of organizations. These clients include Ford Motor, John Deere, General Dynamics, Goodyear, Boeing, Engelhard, National Steel, DTE Energy, General Atomics, and USEC, Inc. His executive coaching clients include a chairman of the board, chief executive officers, and key managers in business and social sectors.
Dr. Harshman has a PhD from The Ohio State University, and is the senior author of six books: Decoding Behavior to Improve Results; iWAM Resource Guide; Teaming Up: Achieving Organizational Transformation; Team Training: From Start- Up to High Performance; Team Leader Training; and Managing Change: A Practical Guide for Transforming Organizations.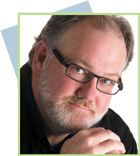 John
Latham
PhD, MBA
Organization
Design
Dr. John Latham enjoys a variety of professional activities from researching and teaching, to consulting and writing. He is particularly interested in creative and innovative ways to lead and design organizations that create sustainable value for multiple stakeholders including investors, customers, employees, partners, society, and the natural environment. John has over 35 years of experience working in and with a variety of commercial, non-profit, and government organizations from Asia to Europe. He has enjoyed a wide variety of work experiences from his first job with the U.S. Air Force, to Vice President of Corporate Quality and Business Excellence for a $1.3 billion in vitro diagnostics manufacturer with operations in 40 countries.
As a designer, Dr. Latham's consulting work focuses on helping executives design and lead strategic change initiatives from strategy to results in three main areas: strategic leadership, execution excellence, and organizational learning. Some of his clients have included Boeing, Kawasaki, British Airways, Motorola, Ritz Carlton, TATA Group (India), U.S. Navy, and the Department of Energy. He is the director of the Monfort Institute at the University of Northern Colorado where he leads research and executive education focused on issues related to leading transformation and design for sustainable excellence.
Mike
Mears
MBA
Leadership
Development
Mike Mears is a leadership trainer, speaker, and consultant. He founded and headed the Central Intelligence Agency's Leadership Academy and retired as the Agency's Chief of Human Capital. Prior to joining the CIA, Mike was a senior vice president at GE Investments where he managed private equity funds, was a turnaround specialist, and a Six Sigma Black Belt.
Mike works with managers to fix the conflicting leadership philosophies and fragmented communications that cause their management chains to grind against themselves. His research on best and worst leadership behaviors sparked his passion for helping managers from top to bottom to act in tandem to improve employee performance. Mike discovered that managers who practice good leader behaviors for as little as 15 minutes a day can yield significant improvements in morale, satisfaction, and productivity. Mike's book is Leadership Elements. He earned his undergraduate degree at the U.S. Military Academy at West Point, and his MBA from Harvard Business School.
Valerie
Lingeman
MA
Change
Leadership
Valerie Lingeman coaches leaders, teams, and the organizations they care about through change and transformation. She is committed to helping individuals and teams develop greater personal and organizational capacity to make a positive impact in the world. Valerie is a skilled practitioner in several disciplines: leadership and team coaching, facilitation, organization development consulting, and teaching. Her work is distinguished by a theoretical and practical grounding in systems thinking. Her ideal clients are not tied to a single approach to change, but welcome creativity, resourcefulness, and a degree of improvisation, to adapt to changing conditions.
Valerie developed and leads signature blended learning programs that help leaders and teams strengthen their skills in change leadership, inquiry, internal consulting, and partnering.
Valerie enjoyed a 25-year career at the Central Intelligence Agency (CIA), where she managed on the front lines of intelligence collection before redirecting her career in 1998 to focus on learning, development, and organizational change. Since 2010, Valerie has worked as an independent coach and consultant, coaching leaders and teams from USDA/Natural Resources Conservation Agency, Department of Homeland Security, Environmental Protection Agency, Defense Information Systems Agency and the Department of Energy. She supports leader development programs offered by George Washington University's Center for Excellence in Public Leadership, working with the Office of Naval Intelligence, District of Columbia Public Managers, and Washington Regional Executives. Other clients include Booz Allen Hamilton, The Legacy Network, Korn/Ferry International, and the National Geospatial-Intelligence Agency.
Valerie has an MA in Human and Organizational Systems from the Fielding Graduate University and a BA in Economics from Cornell University. She is a credentialed coach through the International Coach Federation (ICF), and a certified Action Learning coach through the World Institute for Action Learning (WIAL). She received her team coaching education through Team Coaching International and the Center for Right Relationship's Organization and Relationship Systems Coaching program.
Carol
Goldsmith
Executive
Coaching
Carol Goldsmith is an innovator and leader in the coaching profession, and has helped clients on four continents achieve breakthrough results in record time using her proprietary coaching models and tools. Empowering people to create rapid, positive, sustainable change is both the mission and magic of Carol's work.
Grounded in neuroscience and adult learning theory, Carol's approach empowers clients to quickly identify the strengths and skills they need to succeed in the place most people think to look: inside their own direct experience. That is where success leaves clues. When past performance informs present action, clients achieve what Carol calls a positive Return on Experience (ROX).™
As a coach, she works with leaders at all levels of the federal government and private industry. Her coaching of mid- to senior-level executives and teams spans the Department of Defense, Department of Homeland Security, United States Navy, Department of Education, Department of Agriculture, U.S. Treasury, Overseas Private Investment Corporation, World Bank, IMF, Arlington County, VA, and other non-governmental organizations.
As a coach trainer, she offers advanced continuing coach education to credential coaches through her company, The Elevar Group.
As a coach leader, she serves as the 2014 president of the International Coach Federation (ICF) Metro DC Charter Chapter – the world's largest ICF city chapter --- chair of the Capital Coaches Conference (2013 and 2014), and past chair of the ICF Prism Awards honoring excellence in organizational coaching in the capital region.
Carol holds the ICF credential of Professional Certified Coach (PCC), and is a certified trainer in NLP and Action Learning coach. Prior to entering the coaching profession, she spent nearly 20 years in US-China business as a journalist, association leader, and business executive in the travel, tourism, and hotel fields.
She received a BS in Journalism from Ohio University, and is currently an adjunct faculty member in the George Washington University's Executive Leadership Development Program.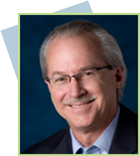 Steve
Terrell
PhD
Organizational
Agility
Dr. Steve Terrell, President of Aspire Consulting, is a leadership development consultant with 30 years of experience in improving organizational and human performance. He has worked as an internal and external consultant in a wide variety of industries and organizations in the United States, the United Kingdom, Germany, France, Australia, and Singapore, and has developed deep and broad capabilities in a wide range of executive/leadership development approaches.
In the course of his career, Steve has worked with numerous client organizations to enhance the capabilities of leaders; develop and deploy corporate values throughout organizations; develop and implement vision and strategy; design, develop, and implement management/leadership curricula; and advise executive/leadership development professionals on the development of leadership development strategy, curriculum, and programs.
Steve's experience in helping organizations, teams, and individual leaders develop increased leadership effectiveness, combined with his resourcefulness and creativity, enable him to generate innovative solutions to client challenges. He is a trusted practitioner with deep knowledge of global leadership development, having earned his doctorate studying how global leaders develop. He is currently an adjunct faculty member at Old Dominion University and has partnered with ODU on custom designed programs for local businesses.
Steve received his doctorate in Human Resource Development from The George Washington University.
Peter
Beck
MBA, MS
Collaboration
Technology
Peter Beck has been a team facilitator for 25 years focusing on Strategic Planning and Organizational Development. For the past five years his focus has been on supporting other facilitators, instructors, and managers in the use of group collaboration and decision support tools. Peter is an expert in the design and execution of both face-to-face and virtual meetings using powerful collaboration tools and he has personally facilitated hundreds of meetings with such tools. Peter has designed and managed the development of several custom collaboration facilities in government and corporate settings. Peter assists in delivering collaboration technology to clients and also provides consulting, training, and direct support to corporate and government clients in using collaboration technologies. In addition to his background in facilitation and training, Peter served as an Air Force officer specializing in financial management and missile operations. He has an MS in Information Systems and an MBA.